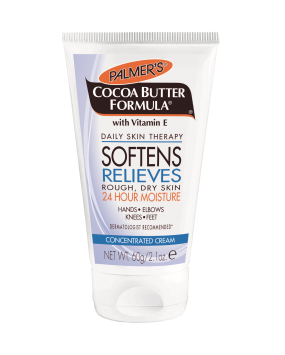 Maximize
Hand & Body
Concentrated Cream
60g
This rich, concentrated cream is an advanced moisturiser that softens, smoothes and relieves very dry skin. Enriched with Vitamin E, it also helps blend marks and scars and is ideal for moisturising hands, elbows, knees and feet.
Cocoa Butter: a rich natural moisturiser that leaves skin soft and silky, tranforming even the roughest, driest areas into buttery soft skin.
Vitamin E: a powerful antioxidant that helps improve the appearance of scars, stretch marks and imperfections on the skin, giving a more even and toned appearance.